Help your college students step up into lives of passion, conquer their fears, and establish success by maximizing their college experience.
Give them a speaker and best-selling author who will grip their attention from start to finish, keep them completely engaged, make them laugh throughout, and deeply impact their lives.
Patrick has helped hundreds of thousands of students get on the path to their passion and make the most their college experience. He has been the chosen guest speaker at universities in all 50 states. He has spoken to students from the stage for 20 years and received countless standing ovations. He is the author of MAJOR IN SUCCESS, the most successful college/career book ever written for students, with more than 120,000 sold and often used as a college text.
The list of universities Patrick has spoken at is far too long to be listed, but name the college and Patrick has likely spoken there – and often more than once. TCU brought Patrick back to speak 8 years in a row to speak to their Seniors. Harper College, 12 years in a row, to address their leadership students. Xavier's College of Business 8 years and counting. Georgia Southern University, 9 years and counting. Kansas State University, 3 years and counting.
Patrick's presentation is deeply engaging, highly interactive, and chalk full of stories your students will relate to. Students often report that listening to Patrick is like hearing a motivational version of Jim Carrey.
Afterwards, Patrick meets students while signing books. Never rushed and always sincere in his desire to impact students, he is the last one to leave and not until every student has gotten the one-on-one time they want with him. It's not uncommon for Patrick to sign books and greet students for well over an hour.
Make your next speaker on campus Patrick and experience why he's been the speaker of choice by universities and colleges everywhere. Book him today.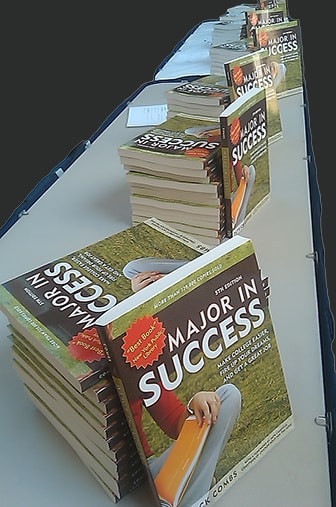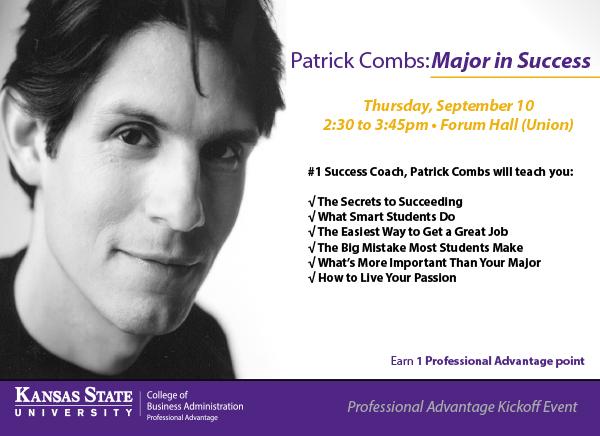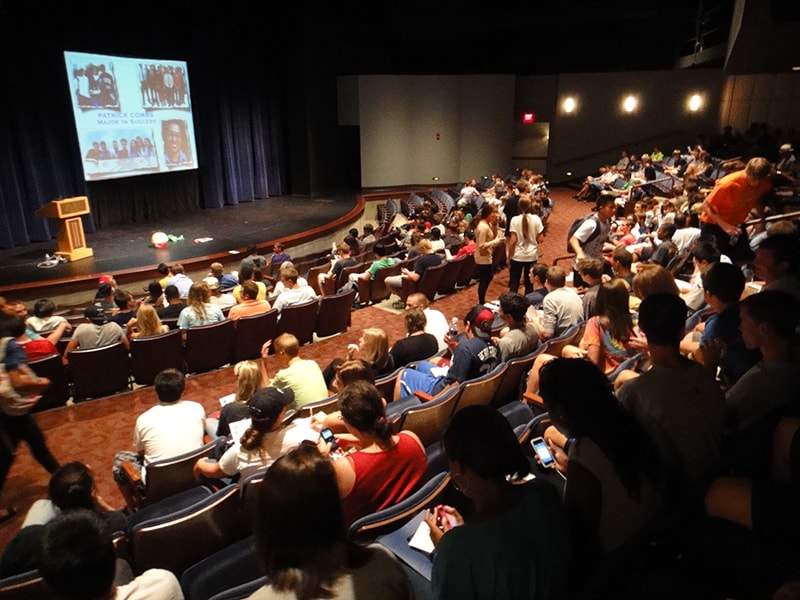 Patrick has delivered inspiring and impactful
keynotes to more than 1 million people.

TOM PETERS
best-selling business management author
"Patrick is exceptionally successful. Love the chutzpah!"

DEBBIE BEASLEY
Valdosta University
"Outstanding outlook on life… An amazing message to share. He is the real deal."

FRANK SCHIFFMAN
Axiall Corporation
"Patrick's ability to engage his audience sent waves of energy through the room. Heart is what makes Patrick's message work for all."
MIKE MALLOTT
Director, Hilton
"Fantastic presentation… One of the most thought provoking talks I've ever participated in."

ALICE WALKER
author The Color Purple
"Beautiful person. Thank you for helping the universe."

JAMIE MADDEN
CEO of Work First Casualty
"Engaging, inspiring… perfect. I give Patrick my highest recommendation and truly hope that we can work together again in the future."