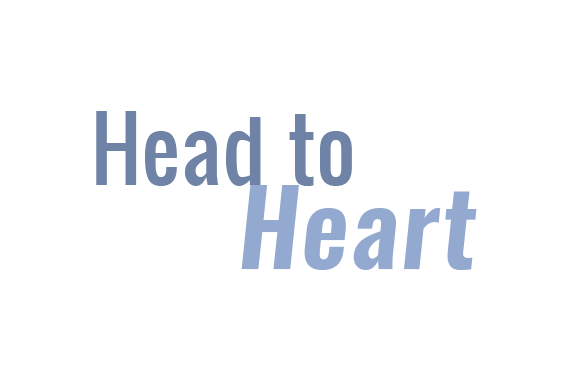 Hall of Fame Inspirational Speaker, A Best Selling
Author, And A Highly Acclaimed Comedic Entertainer.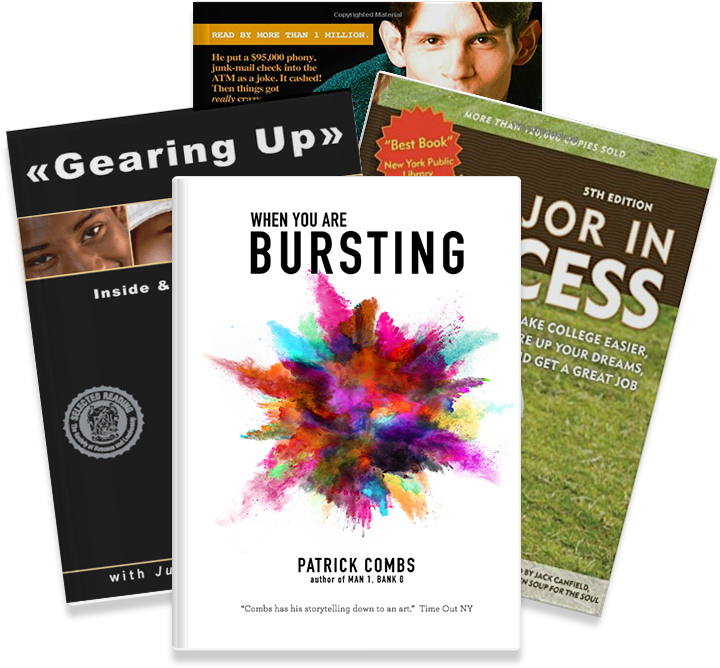 Meet Patrick
Patrick is a top-rated, widely known keynote speaker and thought leader on passion, possibility, and heart-based business. Patrick has shared stories and strategies from his journey with millions of people around the globe for almost 25 years.
Patrick is known by many companies and organizations as "The best speaker we've ever had," and by many theatre-goers as a "Master storyteller" and a "Brilliant Performer."
The odds were stacked against him making any sort of name for himself. He was raised by a single mom who made less than enough to make ends meet. He was born into a family tree where no one had ever gone to college. Most challenging though was that he lacked the money, experience and connections most would presume you need to do what he bravely dreamed.
Today, he is one of the only people in the world to have accomplished both a Hall of Fame speaking career and a global, smash-hit, one man theatre show. Add to that that Patrick is a four time author with more than 150,000 copies of his books sold and you have a person who has overcome the odds and demonstrated what's possible when you lead your life with heart, passion and purpose.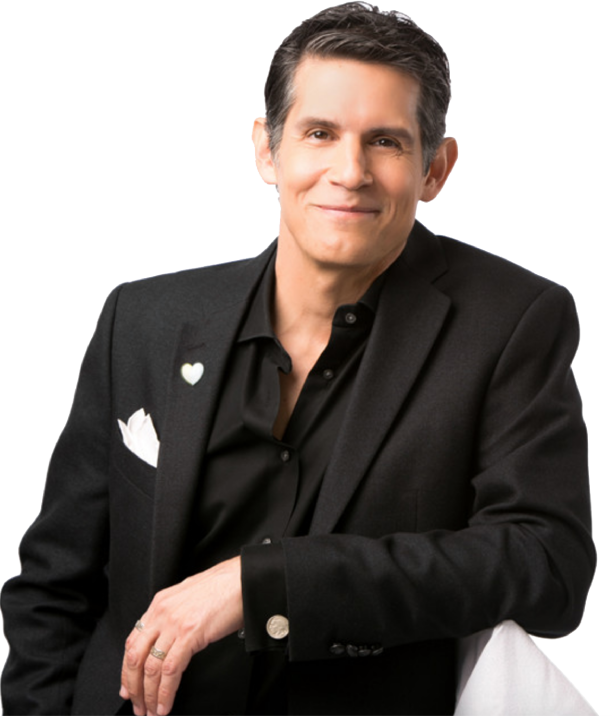 The Chosen Speaker of More than 1,500 Organizations.

Patrick has delivered inspiring and impactful
keynotes to more than 1 million people.

TOM PETERS
best-selling business management author
"Patrick is exceptionally successful. Love the chutzpah!"

DEBBIE BEASLEY
Valdosta University
"Outstanding outlook on life… An amazing message to share. He is the real deal."

FRANK SCHIFFMAN
Axiall Corporation
"Patrick's ability to engage his audience sent waves of energy through the room. Heart is what makes Patrick's message work for all."
MIKE MALLOTT
Director, Hilton
"Fantastic presentation… One of the most thought provoking talks I've ever participated in."

ALICE WALKER
author The Color Purple
"Beautiful person. Thank you for helping the universe."

JAMIE MADDEN
CEO of Work First Casualty
"Engaging, inspiring… perfect. I give Patrick my highest recommendation and truly hope that we can work together again in the future."
5 Reasons To Book
Patrick To Speak At
Your Next Event
1
Audiences love him.
"He gave me a full day in one hour. I laughed, I cried and I learned," said one audience member. Patrick's a command performer and master storyteller who enchants people quickly, but it's his unforgettable ability to get into people's hearts that's the real reason why people often name Patrick as their favorite speaker ever.
2
Meeting planners love him
Patrick takes a deep and true interest in getting to know his clients so that he can tailor his presentations to the objectives of the event. Always pleasant to work with and zero attitude after 25 years in the business.
3
He's inspiring and motivational
Patrick lives purposeful, passionate, courageous, loving and inspired. Patrick's commitment to make his life is a masterpiece inspires audiences to want to do the same with their own lives. That's why he's in the Motivational Speaker's Hall of Fame.
4
He's funny and entertaining
Patrick triumphed in the comedy world with his solo, theatre show. HBO named him the funniest new performer in America. He's toured the world making theatre audiences laugh for 12 years and counting. People often compare him to Jim Carrey.
5
He'll sign books and genuinely connect with people
Patrick is a bestselling author. His newest book, "When You Are Bursting", allows audience members to take home all of his unforgettable stories and his infectious love of life. Patrick stays until the last book is signed or the last person is satisfied that they got to connect with him personally.
The Day That Changed My Life Forever
I was 22, walking to work in San Francisco, when I came upon a woman laying on the sidewalk, pregnant, alone, and begging strangers for help.
No one is stopping because they're too busy or because she is homeless.
She asks me to call for an ambulance so I do. But before it arrives,
With my own two hands, I deliver her baby right there on the sidewalk!
It left me overflowing with exhilaration and joy.
It also forever changed my path.
I discovered two things that unexpected morning. First, that helping others as what we're all here to do.
And, that I wanted to be a part of the solution, not the problems.
My "sidewalk baby delivery" made national news. It even landed me on The Late Show. It was the first story I shared with the world.
Since that remarkable experience, I've been blessed to share many stories with millions of people, but "Student Sidewalk Doctor" is my most treasured because it gave me the gift of knowing my purpose.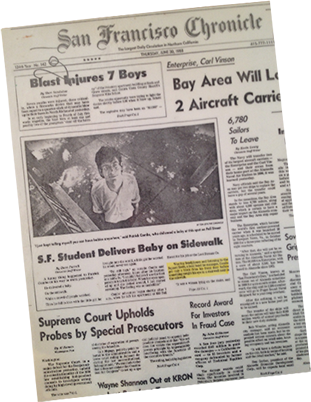 My "sidewalk baby delivery" made national news. It was the first story I shared with the world.
Book me and I'll elevate your event with excitement, insight, story and passion!